Mushegh and Michelle keep GSK name high

Yesterday, Saturday December 5, Mushegh and Michelle took part in chess cup in Castrop–Rauxel, which is close to Dortmund (www.schachschule-nianat.de/pdfs/6-Schach-Cup-CR.pdf). It was big competition. Only in U8 there were 23 children. Both Mushegh and Michelle played in U8. Results are:
- Mushegh won 1st place with 6.5 points out of 7.
- Michelle won 1st girl + 4th place overall with 4.5 points out of 7.
So they took the best 2 caps in U8 and Godesberger SK was announced twice. I'm attaching few photos.
With best regards,
Avetis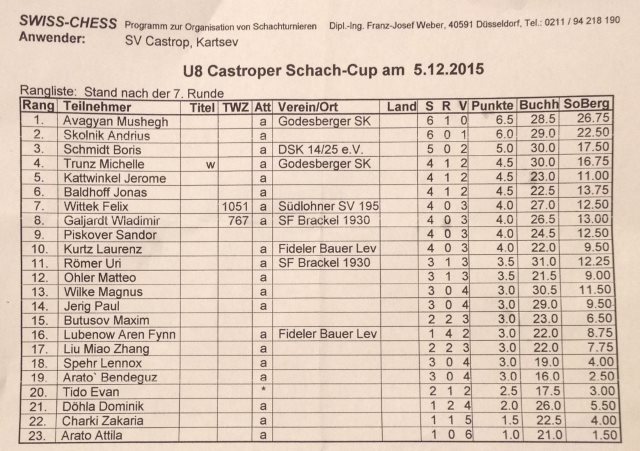 Abschluss-Tabelle U8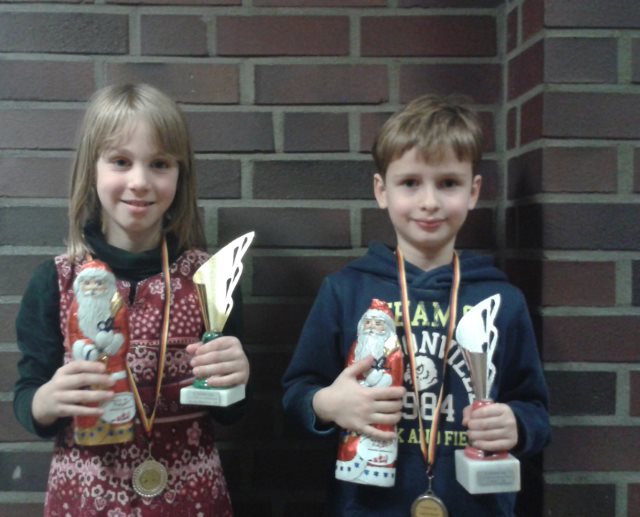 Siegerehrung mit Michelle Trunz und Mushegh Avagyan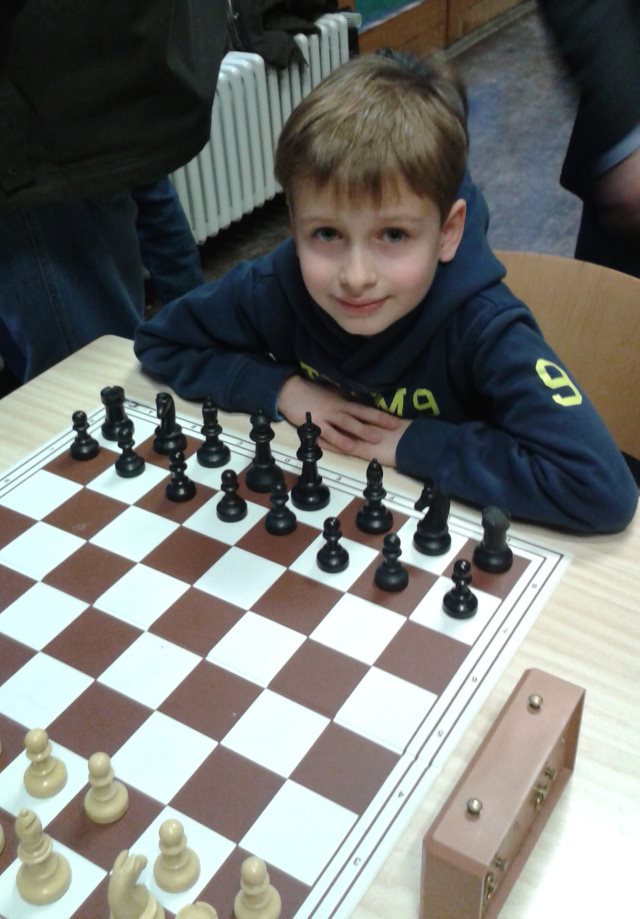 Mushegh Avagyan an Brett 1 ganz entspannt vor dem Rundenstart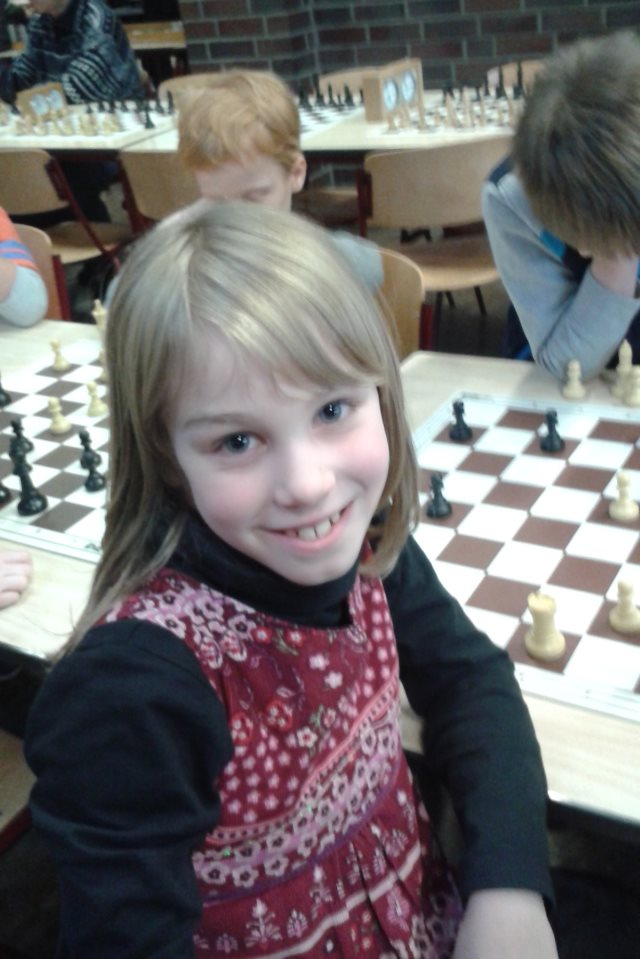 Michelle Trunz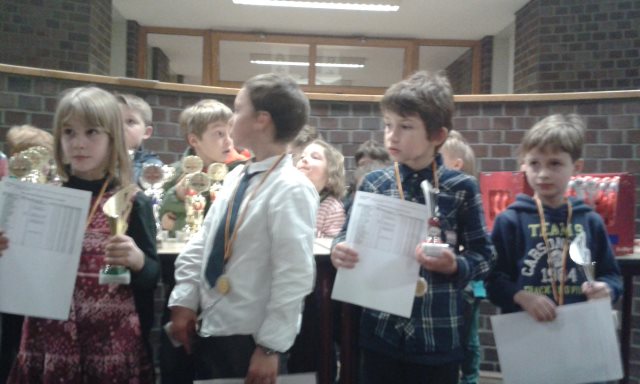 Siegerehrung